Mobile platform "Hutsulyk-R" is the four-legged robotic complex for the wide range of using.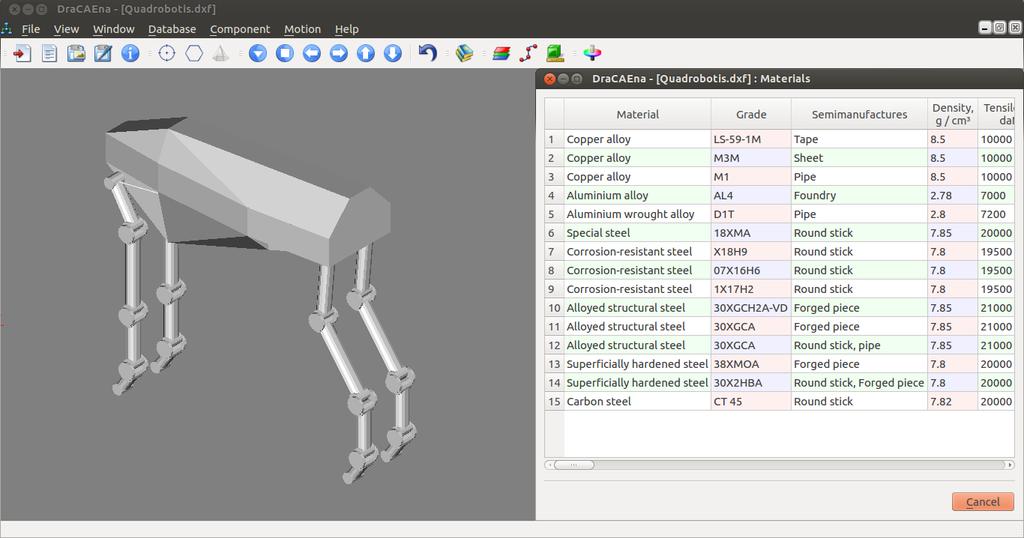 Exploration of the "Quadrobotis" virtual model with help of
Automated system "DraCAEna"
.
Mobile robotic platform "Hutsulyk-R" is under construction for the following:
– Exploration of processes of quadrupedal locomotion of mechanical systems;
– Practical verification of results of computer modeling and simulation of the robotic complexes;
– Testing of hardware, determination of configuration of technical means which are able to provide the motion of the arbitrary effective load with the different speeds;
– Developing and setting-up of the universal software for control of four-legged robots;
– Preparation of the hardware, software and documentation for the routine fabrication of the four-legged robotic complexes.
This hardware-software complex will be offered for use in scientific and engineering practice in robotics, medicine, soldiering etc.