The Computer vision system «Hostrozir» is the hardware and software complex for using in robotics, industrial automation, modeling, navigation, video surveillance, etc.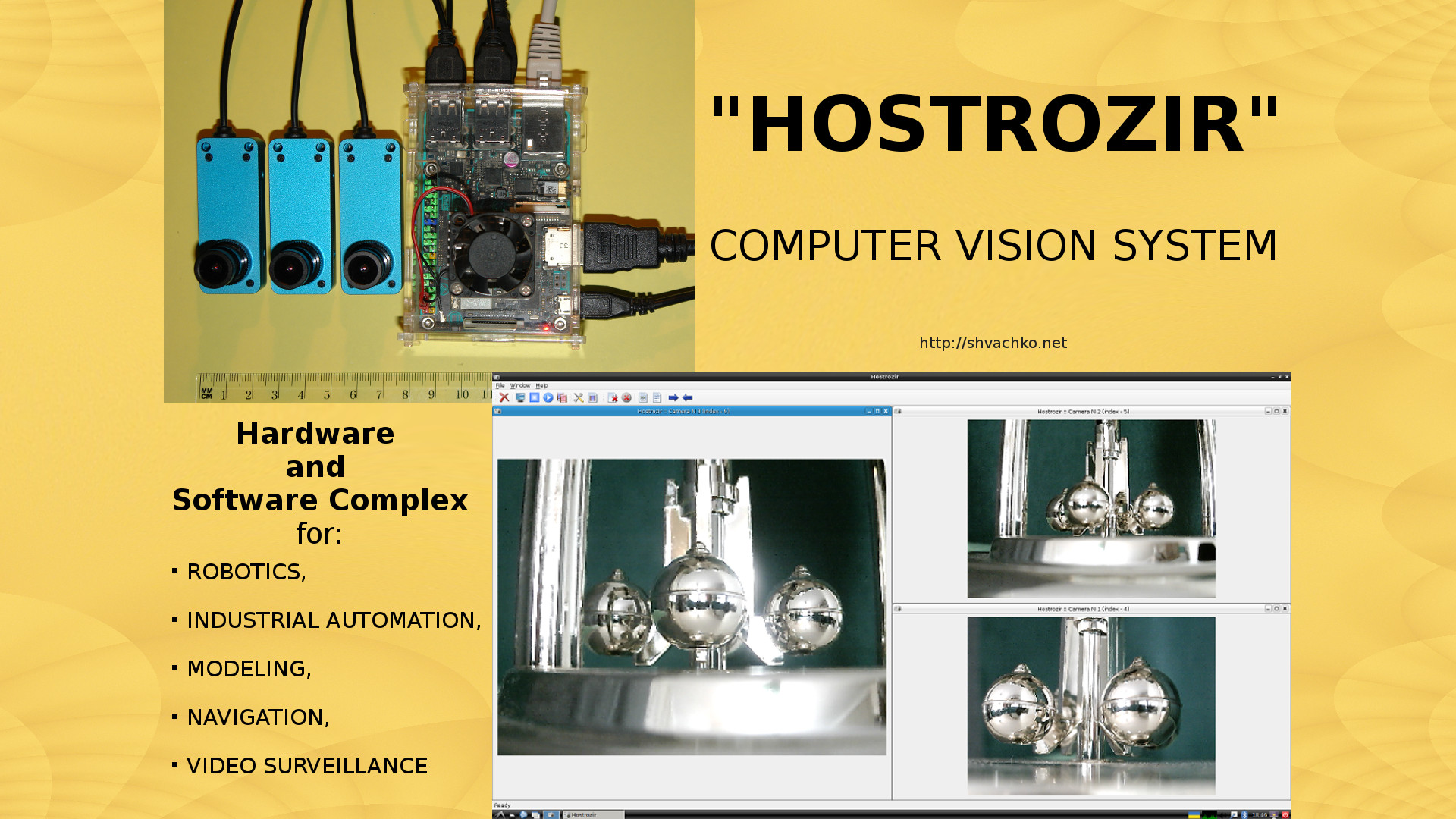 The complex is built on the basis of a miniature single-board (credit card-sized) general-purpose computer and universal peripherals with using the open source software.
The system is designed according to a modular principle, the developed software is cross-platform, its individual components or the complex as a whole can be transferred to the existing standard computer architectures.
The complex supports the simultaneous function of several video cameras that can operate with variable resolution and speed.
The possibilities of processing the corresponding video data in real time, storing and transferring it via a wired or wireless network are also implemented.