The offline Speech and audio processing system «Movotvir» is the hardware and software complex for using in robotics, instrumentation, broadcasting, education, publishing etc.
The complex is built on the basis of a miniature single-board (credit card-sized) general-purpose computer and universal peripherals with using the open source software.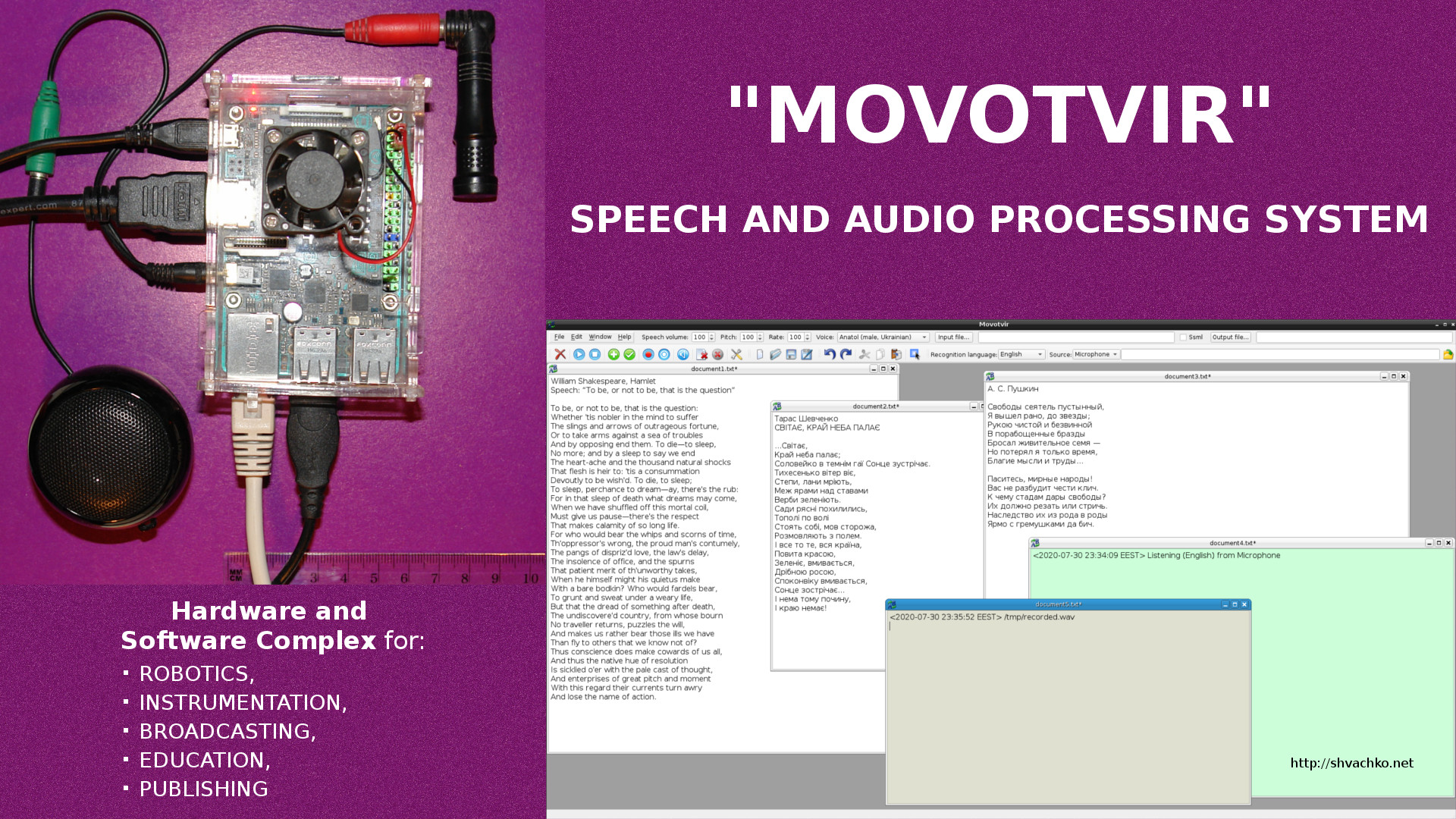 The system is designed according to a modular principle, the developed software is cross-platform, its individual components or the complex as a whole can be transferred to the existing standard computer architectures.
The complex is capable of synthesizing and recognizing broadcasting, as well as elaborating, reproducing, storing and transmitting the audio data in general.
Initially, the system works with English, Russian and Ukrainian languages and has the ability to add others, in particular the Sign languages.