Industrial robotic complex "Kolodar" is intended for manufacturing the figures of revolution on basis of arbitrarily shaped workpieces from different materials.
For example, the following source materials can be processed:
– glass and ceramics;
– cermets;
– reinforced plastics;
– silicon, graphite, quartz;
– natural stone.
The developing experimental model of this high-performance industrial complex is equipped by the machine vision system and the programmable manipulators. The technological process, that complex does, is the sequence of operations alternately performed during the passing of sample through the special machining nodes which are included in installation.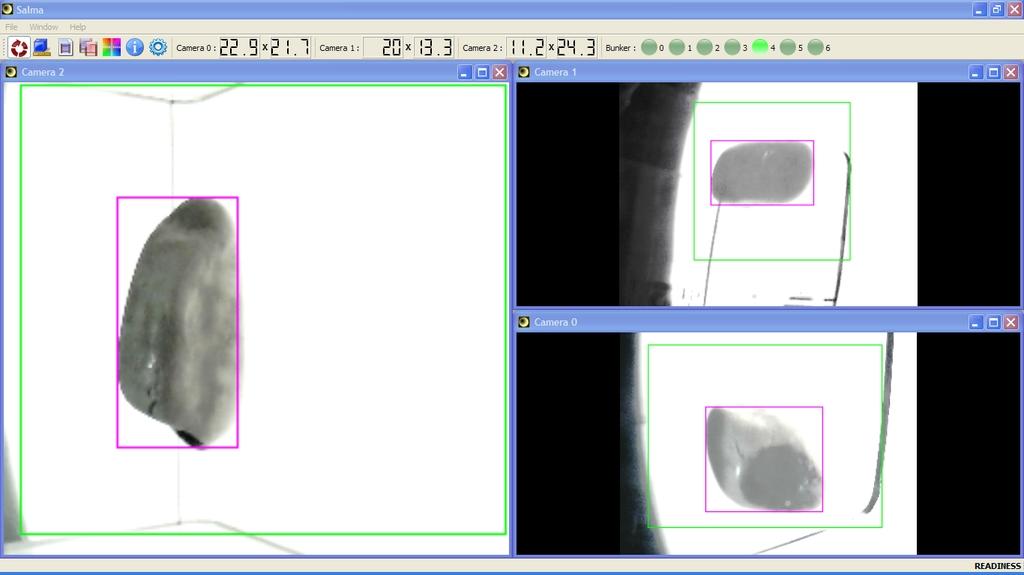 Screenshot of the program module "Salma" for dimensioning and verification of the source samples
(part of software for the machine vision system of the industrial complex "Kolodar").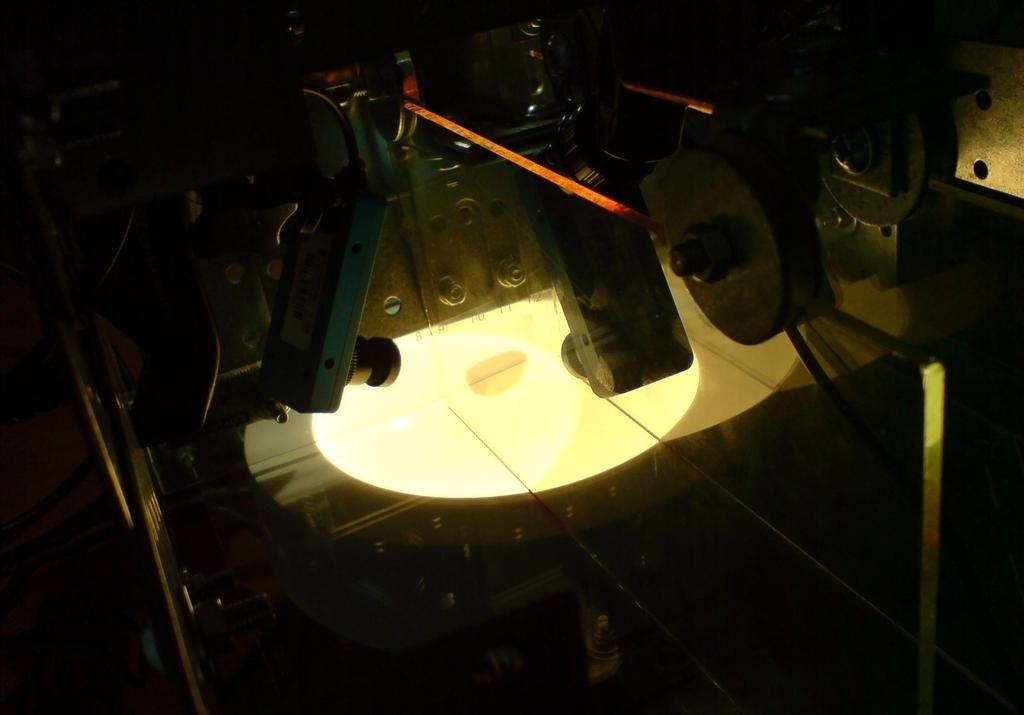 Image of the working zone of test mock-up for industrial complex "Kolodar"
(the machining node of dimensioning and verification).
The sequence of operations, which is executing by industrial complex "Kolodar", assumes the automatic production cycle – from the initial extraction of samples at the primary bulk to the final placement of the product in the appropriate target storage. Wastes of the production process are collected in a tank for further processing.